So your pitching to a corporate client for an event and you want to stand out from the crowd, make a difference and show that you have the edge over your competition, and more importantly you want to win the booking again year after year !.
It's all about relationships and delivering quality entertainment, and that's where
Audionetworks can help you. Delivering unique ideas and entertainment solutions since 1996, voted 2013 Award for best Agency, and 2012 Best entertainer awards at the event industry awards, Audionetworks knows how to help you get it right when you need good music and the best corporate entertainers.
Here is the 2013 Top 10 Ideas for Corporate Entertainment in 2013
1.Japanese Drummers
Make your Corporate Event unique with the Japanese Drummers

2. Singing Waiters Ireland
Singing Waiters will bring to your event the highest standard of entertainment quality.
3.Silent Headphone disco
Having a late night but not allow to make noise? with Silent Disco you can keep the party on!..This act is completely unique & unusual

4. Funky Greeting Host Social Media
Inspired on Storm Troopers, star troopers is aninnovative and exciting concept that will leave your guests speechless, everybody will love them!..

5.Original Acts
Looking for Original Artists instead cover bands? Visit our site to get some really cool ideas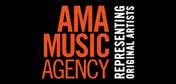 6.Four Play DJ's
Absolutely an amazing craic with the FourPlay DJ's.. Ideal for your Event or Festival

7.International acts
Book this great boy-band for your Event or Festival

8.MTV Unplugged Music
Larry Hogann & Andy Mann from the Hit TV show "the Voice", get together in a brilliant guitar duo to provide the perfect accompaniment to you event.

9.Cool Drinks Reception Ideas
Directly from Havana Cuba, The Cubans all Stars. Wouldnt be nice to give to your guest an opportunity to dance Salsa? Definitely would be great fun!

10. Flash Mobs
the flash mob is spectacular, humorous and guaranteed to get people talking about your product or service.

Call us anytime for free advice on what can work best for you next corporate event ..call +353 1 201-3660